Tomo Miyazaki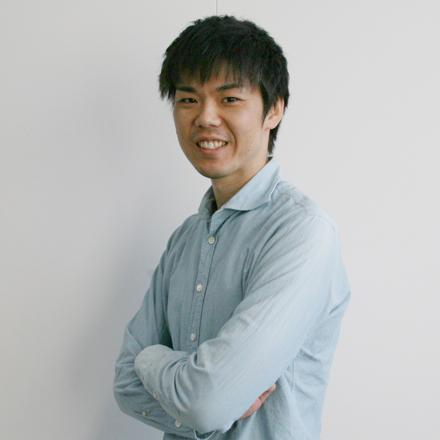 I am an Assistant Professor at Department of Communication Engineering at Tohoku University, Japan. I received my Ph.D. degree from Tohoku University and a B.S. from Yamagata University in 2011 and 2006, respectively.
Physical Address
Email: tomo (at) tohoku.ac.jp
Tel: +81-22-795-7088
Fax: +81-22-795-7090
Address: 6–6–05 Aoba Aramaki, Aoba, Sendai, 980–8579, Japan(仙台市青葉区荒巻字青葉6-6-05 電気系1号館 621号室)
Lab Website: Laboratory for Image Information Communications (In Japanese)
My Goals
Respect everyone.
Work for neighbours.
Comparison with myself, not others.
Research
My research interests are in pattern recognition and image processing. I am especially interested in recognizing visual objects with their structure. Also structural data, such as chemical compounds, is my research target.
Publications
Professional Activity
Ongoing:
Done:
Program Committee Member, International Workshop on Historical Document Imaging and Processing (HIP), [2015] [2017] [2019]
Program Committee Member, The 16th International Conference on Frontiers in Handwriting Recognition (ICFHR), 2018 [URL]
Publicity Chairs, The International Conference on Document Analysis and Recognition (ICDAR), 2017 [URL]
Local Arrangement Chair, The 2nd Student Organizing International Mini-Conference on Information Electronics Systems (SOIM-GCOE2009), 2009
MIRU2019 若手プログラム委員 [URL]
Review Experience (newest first)
ICFHR2020
MIRU2020
IEEE Access
IJCAI-PRICAI2020
IEICE Transactions on Information and Systems
IEEE Transactions on Circuits and Systems for Video Technology (TCSVT)
Funding
Grant-in-Aid for Scientific Research ( C ), Principal Investigator, No. 19K11848, 2019-2021 [URL]
Grant-in-Aid for Challenging Research ( Exploratory ), Co-Investigator, No. 18K19772, 2018-2021 [URL]
Grant-in-Aid for Scientific Research ( C ), Co-Investigator, No. 18K11546, 2018-2021 [URL]
Grant-in-Aid for Scientific Research ( B ), Co-Investigator, No. 16H02841, 2016-2019 [URL]
Grant-in-Aid for Research Activity start-up, Principal Investigator, No. 15H06009, 2015-2016 [URL]